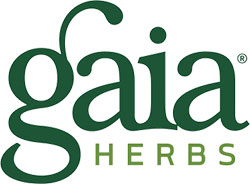 About Gaia Herbs
Gaia Herbs was founded in 1987 and is committed to their original roots: connecting plants and people. All plants and ingredients used by Gaia Herbs are tested for purity and potency and are planted with care.
Plants are grown organically on Gaia Farm, a property owned by Gaia Herb and is located in the Blue Ridge mountains of Western North Carolina. Gaia Herbs annually raise several hundred thousand of seedlings that are planted in the spring in soil enriched with organic fertilizers and biodynamic compost.
Gaia Farm is located on the Pisgah Forest region (one of the most biodiverse regions in North America). Gaia Farm is a 350-acre plot of land, rich in biodiversity and alluvial soil. 5 million individual plants are produced annually on Gaia Farm. Gaia Farm has been certified organic by Oregon Tilth since 1997.
Herbal formulas by Gaia Herbs are formulated based on science and use only clean ingredients. Everything by Gaia Herbs is tested for pesticides, microbes and heavy metals. DNA testing is also conducted on plants and ingredients to retain accuracy for consumers.
Gaia Herbs offers the first herb traceability platform, Meet Your Herbs. This platform allows for customers to trace where ingredients are sourced from for each product. Patented by Gaia Herbs, their Liquid Phyto-Caps technology support the absorption of concentrated plant extracts in the most efficient way as possible.