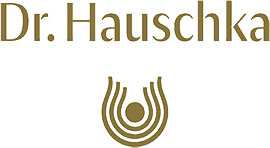 About Dr. Hauschka
Dr. Hauschka is a renowned brand that epitomizes holistic skincare. With a deep-rooted commitment to using only the finest natural and organic ingredients, Dr. Hauschka offers a range of luxurious skincare products that nourish, rejuvenate, and promote a radiant complexion. Drawing on decades of expertise in biodynamic farming, their formulations are meticulously crafted to harmonize with the skin's natural rhythms and support its inherent regenerative processes.

At the heart of Dr. Hauschka's philosophy is the belief that true beauty arises from a healthy, balanced skin that is in harmony with nature. Their products are created using sustainable and eco-friendly practices, reflecting their unwavering commitment to the environment and the well-being of our planet. Dr. Hauschka's holistic approach to skincare goes beyond surface-level results, addressing the needs of the skin as well as the mind and soul, promoting a sense of holistic well-being.

Dr. Hauschka's brand ethos is rooted in transparency, authenticity, and a deep respect for nature. Their products are meticulously formulated and rigorously tested to ensure efficacy and safety, and are free from synthetic fragrances, preservatives, and other harmful chemicals. Dr. Hauschka's holistic skincare solutions are trusted by skincare enthusiasts and professionals alike, and are a beacon of purity, sustainability, and natural beauty in the world of skincare. Experience the transformative power of Dr. Hauschka and embrace a skincare routine that nourishes your skin, body, and spirit.