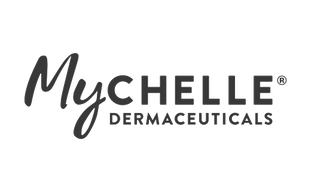 About MyChelle Dermaceuticals
MyChelle Dermaceuticals is a skincare brand that has been in the market for over 20 years. The company is based in Colorado and was founded by a team of passionate scientists and professionals who aimed to create natural, effective, and safe skincare products. The brand's mission is to empower individuals to take charge of their skincare and wellbeing by using clean, bioactive ingredients that are free of harsh chemicals and toxins.

MyChelle Dermaceuticals offers a wide range of products that cater to different skin types and concerns. Their products are made from clinically proven and innovative ingredients that provide visible results without compromising on the health of the skin. Some of their popular products include serums, moisturizers, cleansers, and sunscreens.

One of the unique selling points of MyChelle Dermaceuticals is their commitment to using eco-friendly packaging that reduces waste and promotes sustainability. The brand also works with local farmers to source ingredients and support the community.

Overall, MyChelle Dermaceuticals is a trusted brand that has gained a loyal following among skincare enthusiasts who prioritize natural and clean ingredients in their beauty routine. Their dedication to quality, sustainability, and transparency makes them a leader in the clean beauty industry.