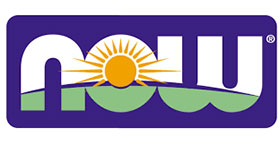 About NOW
NOW was established in 1968 and continues to manufacture and specialize in a wide variety of supplements and nutritional products. Their products are tested to make sure that quality standards are met in their facilities.
Before raw materials are delivered to NOW's facilities, vehicles and cargoes are scanned with a physical black-light to inspect for adulterants and contaminants that are not detectable to the human eye.
Origins of where ingredients and raw materials are sourced from are meticulously recorded and verified to ensure that NOW receives the highest source of materials available.
NOW has in-house analytical laboratories that test their ingredients and raw materials for accuracy and contamination. This determines whether an ingredient or raw material will be accepted or rejected. Instead of relying on outside contract laboratories to do their testing for them, NOW performs 16,000 monthly tests on their products and ingredients for adulterants and contaminants and to verify potency.
NOW follows the standards set by GMPs, FDA regulations and were one of the first manufacturers to seek certification through the Natural Products Association and GMP (good manufacturing practices) program in 2000. NOW has received an 'A' rating since their certification.