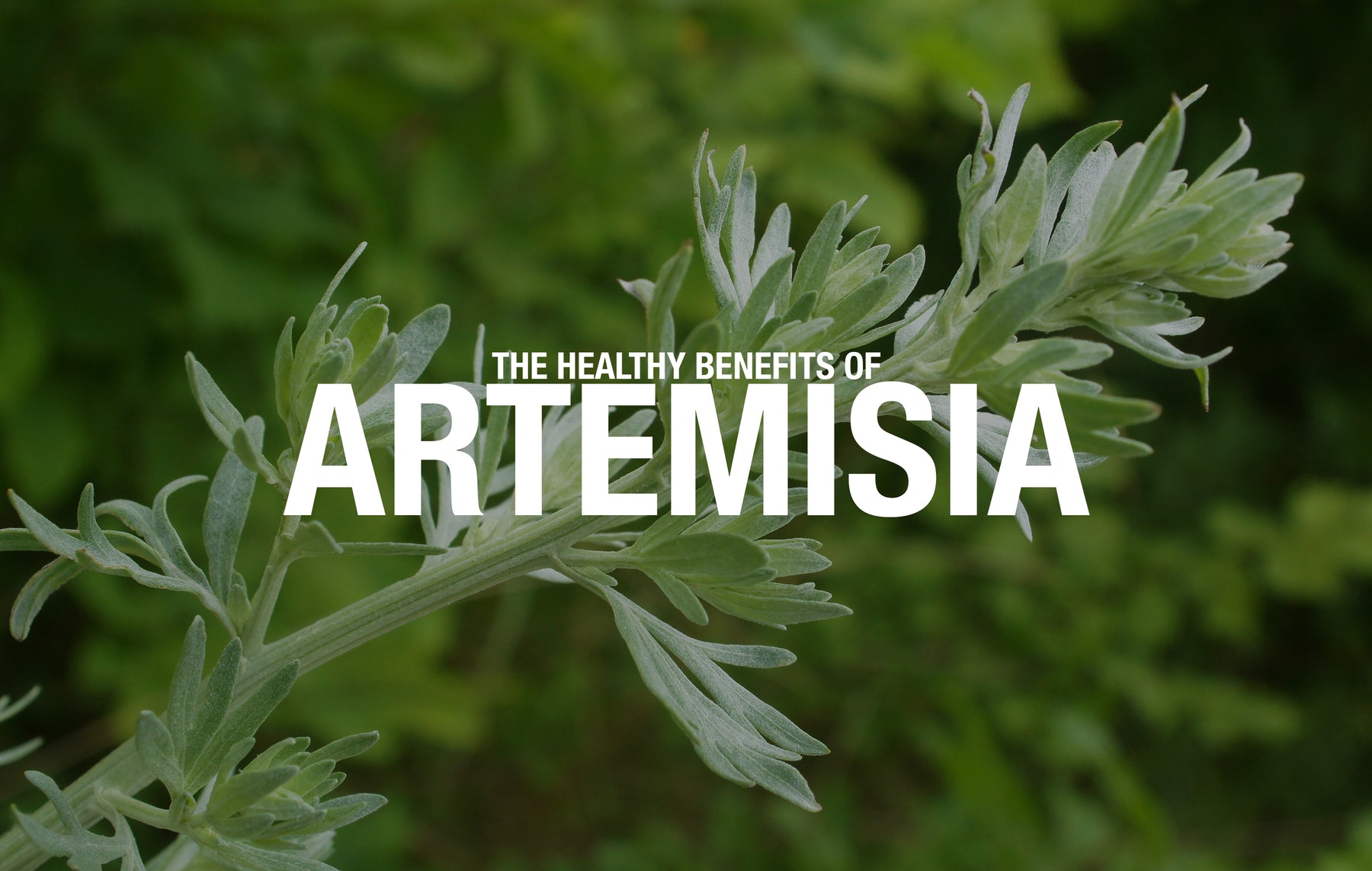 July 26, 2016
Dr. Ron Ledoux DC, CCN
The Healthy Benefits of Artemisia
AKA Wormwood
Artemisia, also known as Wormwood is a plant found in Northern Africa and the Middle East which has been used for centuries for its medicinal qualities. It got a very bad reputation particularly around the time Vincent Van Gough was alive because it's what the alcoholic beverage Absinthe is made from. It was believed to cause a condition labeled "Absinthism" which was said to cause hallucinations, sleeplessness and mental health issues. However, modern research has concluded that Absinthism was just chronic drunkenness and alcoholism. Not surprising because absinthe is 160 proof! Today, wormwood as absinthe has made a come-back as popular drink. So, what about the medicinal qualities of wormwood? What has it been used for and why is it still in use today?
Uses and Benefits
Traditionally Artemisia/wormwood has been used as an anti-parasitic supplement to kill off harmful invaders in the digestive tract and other parts of the body such as pinworm, ringworm, tapeworms, hookworms and flukes. It was also used topically to help heal wounds and stave off infections. Traditional Chinese Medicine calls it Qing-hao. It is used mainly to treat asthma, fevers and malaria. As a matter of fact, it's been used to treat malaria by many cultures and countries with great success. That success has led to modern studies focusing on its possible effect on cancer as one of the main things wormwood seems to do is ward off harmful invaders in the body. Like many plants Artemisia/wormwood is high in anti-oxidants which is another reason it's being studied as a cancer treatment.
It's been used to relieve digestive discomfort as well. Yale University did a study on its effects on Crohn's disease. Compared to patients taking the placebo, the patients taking wormwood reported a lessening of symptoms and improved quality of life and improved moods. An Algerian study found that it helped re-energize enzyme action and digestion in rats that were affected by lead exposure.
Safety First
You can get Artemisia/wormwood as a nutritional supplement from several different companies. It's important to read up on possible interactions when taking any supplement just to make sure it will be safe to take with any other supplements or prescription drugs you may be taking. One other possible use for wormwood is lowering blood sugar so it's important to keep that in mind if you are on anything that already lowers your blood sugar.