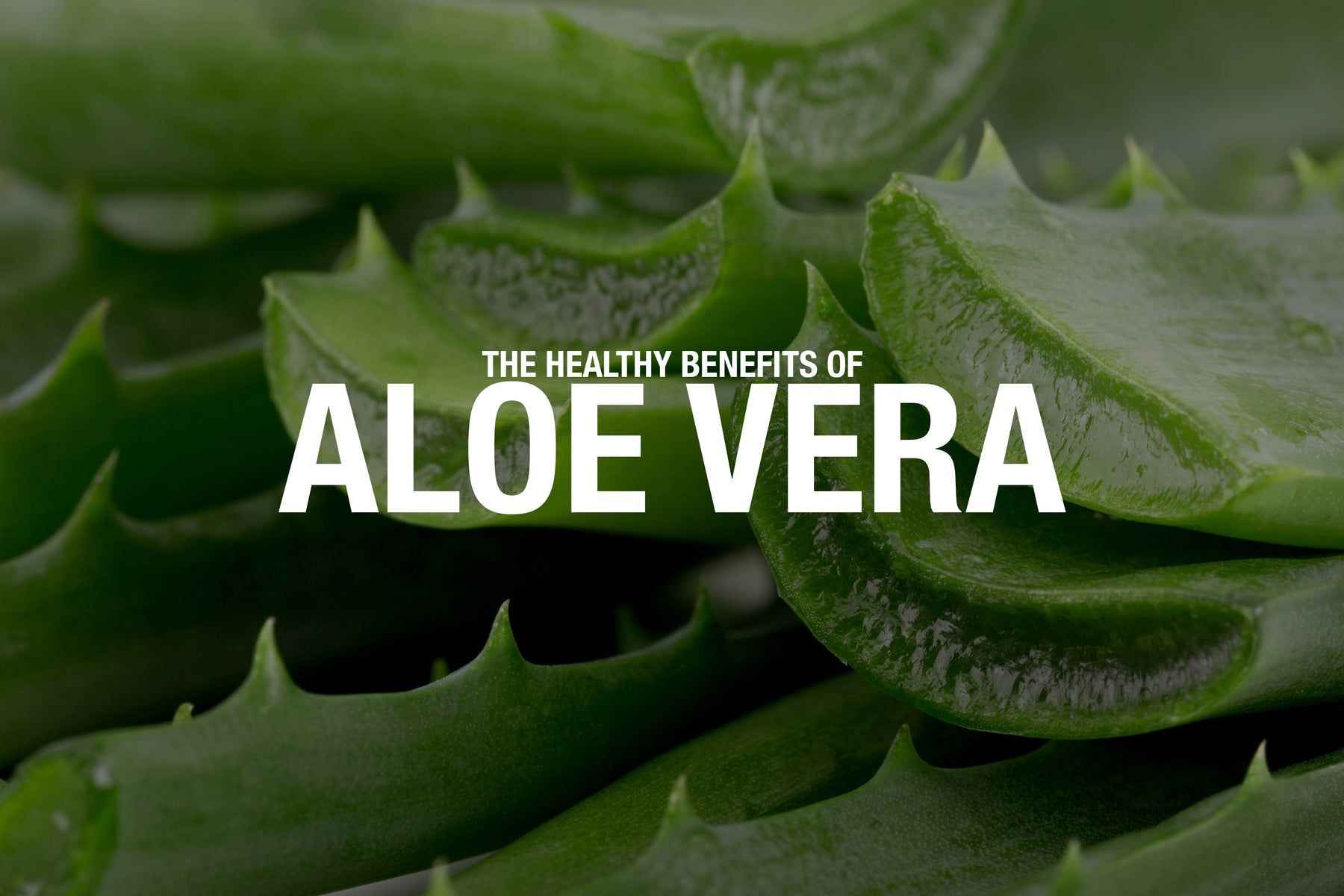 July 15, 2016
Dr. Ron Ledoux DC, CCN
8 Healthy Benefits of Aloe Vera
What is Aloe Vera?
Aloe Vera is a succulent, tropical plant that has many uses from healing sunburn to DIY beauty products. It's been used for healing in cultures around the world dating as far back as 2100 BC where it was mentioned on a Mesopotamian tablet describing its healing benefits believe it or not! It contains vitamins A, C, E, B1, B2, B3, B6 and B12 as well as magnesium, calcium, copper, sodium, potassium and iron. It also contains fatty acids and other substances that are antibacterial, antiseptic and have pain relieving qualities.  It is very healing to your tissues both inside and out and is available in several forms such as aloe gel, aloe juice and even as home decoration because not only does it make a nifty house plant but it's one you can actually use!
Here are just a few of the wonderful uses for Aloe Vera:
Healing burns and other wounds.

Using Aloe Very gel on sunburns and minor cuts not only feels soothing but it helps the tissues heal faster. It's also been used to soothe and heal eczema and psoriasis. The best part is you don't need to buy a bottle to have sitting around you can just buy an aloe plant and cut of a bit of it when you need it. The gel also has antibacterial properties to help prevent infection. If you do need or want to buy it in a bottle make sure you get one with just the pure gel. Many of the brands you can buy have dyes and other chemicals in them that you may not want to put on your skin and actually can sting quite a bit when applied.

Make into a healing ice cube.

Freeze aloe gel in ice cube trays, remove and store in a freezer safe container. Next time you get a sunburn, bee sting or other skin irritation just grab one and apply for instant relief.

Helping with digestive issues.

Aloe Very juice is sold in health food stores by the gallon and can be used to help heal GI issues, reduce indigestion and help with leaky gut syndrome. A word of caution though, Aloe has a mild laxative property to it as well so monitor your usage. It's not something you want to just guzzle down.

A natural make up remover.

Having trouble with "raccoon eyes" at night and trying to find something that will safely remove your make up without drying or damaging the sensitive skin around your eyes? Try a little aloe gel on a cotton ball and watch the make-up wipe away effortlessly.

A moisturizing exfoliator.

You can mix ½ cup of aloe with just enough baking soda or brown sugar to make it a little gritty to use in the shower as an all-over exfoliator.

A natural face wash.

You can mix a tbsp. of aloe with a tsp. of coconut oil for an anti-aging, moisturizing face wash. Just rub it together in your hands to mix, apply to your face and then rinse with warm water.

A natural shaving cream.

Aloe gel on its own makes for a great, moisturizing shaving cream.

Hair conditioner and dandruff treatment.

Mix equal parts aloe very gel and water together and add a few drops of your favorite essential oil and use as a conditioner for your hair. The anti-fungal properties and moisture are very healing for your scalp.
You should use some caution before going all out with Aloe Vera however. Just try a bit on your skin first in a small area to make sure you are not allergic to the plant. Also, as stated before, it does have a laxative effect so if you are taking it internally make sure you don't over-do.