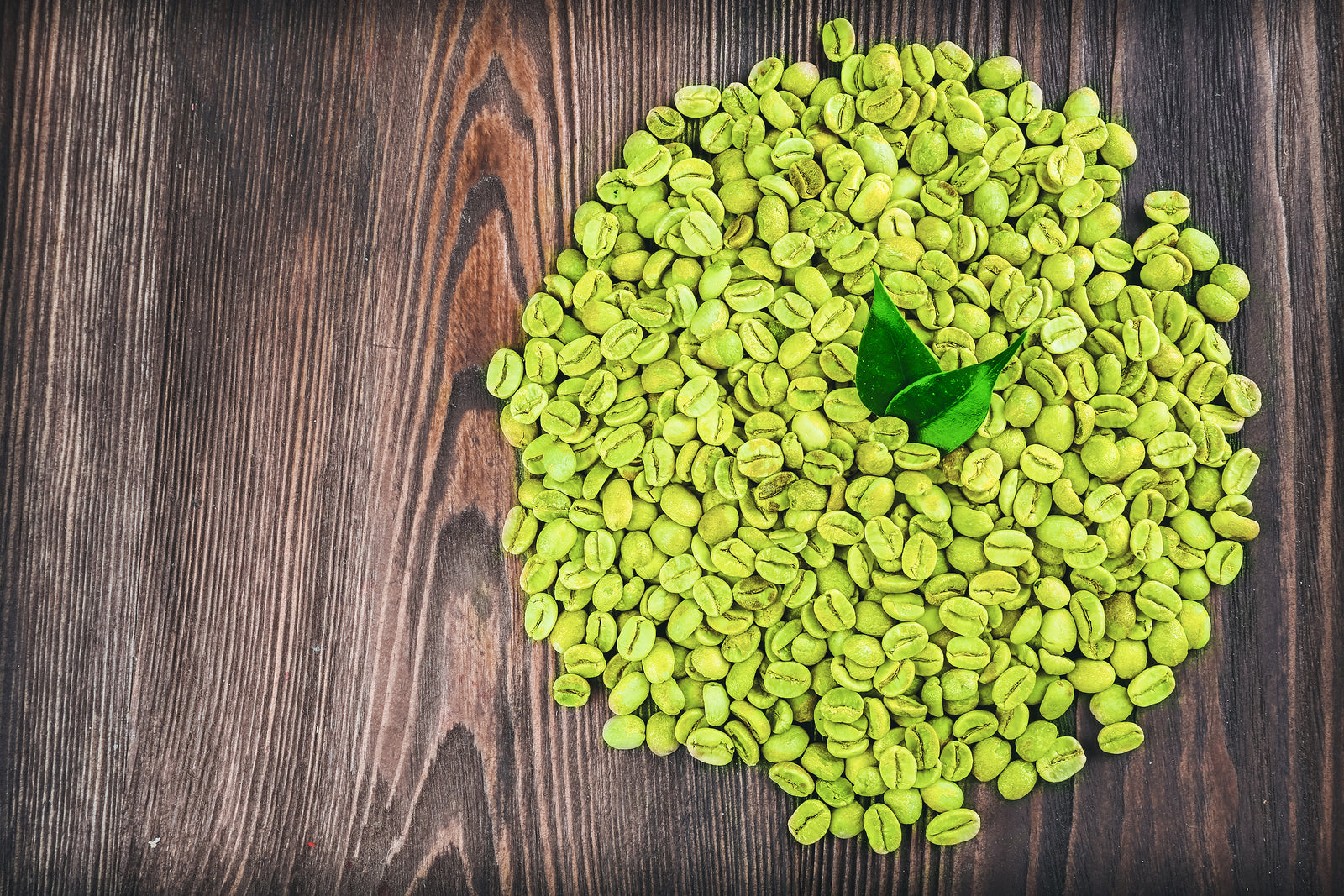 January 4, 2016
Dr. Ron Ledoux DC, CCN
Benefits of Adding Green Coffee Bean Extract to Your Diet
Just like that, 2015 is a number of the past. A common tradition upon entering the new year is making a "New Year's Resolution". Some people make more than one resolution, and if you are anything like the rest of us, at least one of these are health or fitness related. In fact, studies show that the top two resolutions are to "Stay Fit and Health" at 37% and to "Lose Weight" at 32%. If you fall into either one of these categories, you may want to consider a supplement containing "Green Coffee Bean Extract".
Weight Loss Benefits of Chlorogenic Acid
Why Green? Before coffee beans are roasted, they are actually green. These green coffee beans contain high levels of antioxidant rich chlorogenic acid. After a number of studies were performed in 2012, it was discovered that this particular acid actually leads to healthy weight loss. It has been proven that chlorogenic acid holds the ability to eliminate stored calories and fatty acids, and lower desires to overeat. With erratic food eating patterns being one of the more common causes for weight gain, chlorogenic acid has actually shown evidence of also being able to eliminate urges to snack/eat between meals. The extract has even show evidence of being able to burn fat without much dieting or exercise at all. Unfortunately, as the main active ingredient in green coffee beans, once roasted the majority of the acid is removed making regular coffee incapable of effecting your body in the same way. Sorry coffee lovers.
Rich in antioxidants, green coffee bean extract is able to naturally remove fat, increase energy levels, and enhance the body's metabolism. And as you know it, antioxidants are extremely good for your overall health as well. The extract of green coffee beans have been linked to improving blood sugar levels, blood pressure, and lowering risk of heart disease.
Nutri-Dyn's Dynamic Slender Drink is a great supplement to add to your daily diet as one of it's main ingredients is green coffee bean extract. Nutri-Dyn's Dynamic Slender Drink ingredients also feature:
African Mango Seed Extract
Extract of seeds from the African Mango

Well know abilities include:

Reduces fat, weight, and levels of cholesterol

Slows down digestion of carbohydrates

Accelerates fat burning
Garcina Cambogla
Well know abilities include:

Helps to prevent fat storage and control appetite

Enhances exercise performance

Contains Hydroxycitric Acid or HCA